Aruba Hotel Deal February 2016
Why not upgrading your vacation to a Luxury condos in Palm Aruba Condos? Book this month from January 26th  to March 19th and get 35% discount. Take advantage of this great Hotel offer and book Now.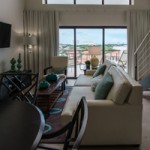 Book today your dream condos in Palm Beach Aruba, and get 35% discount between the dates 26th January to 19th March 2016.